LATEST NEWS
KS3 Dodgeball Event
Posted on: Under news
On the 16th November was our first Dodgeball competition. Boys from Ivanhoe, Ibstock, Newbridge and Castle Rock were eager to show their ducking, diving and dodging skills!
This event consisted of two competitions one for Year 7 students and the other a Year 8/9 tournament. The event was quickfire and fast moving with games consisting of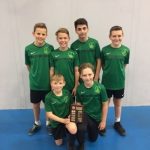 the best of three, three minute games. Both tournaments were fiercely competitive, exemplified by the Year 7 Castle Rock vs Ibstock game where following two draws the final game finished 3-2 to Castle Rock, with a last second out giving Castle Rock the win. This turned out to be a key game with Castle Rock finishing as victors in the Year 7 tournament!
The Year 8/9 tournament managed to be even closer with 3 teams competing and each team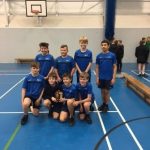 finishing the tournament with a win to their name. It was decided that the winner should be decided by each team competing in a 2-minute game to try to decide a winner. In the shortened format Newbridge came out victorious managing to win both of their games.
On the 30th Novemeber it was the girls turn from Ibstock, Ivanhoe, Castle Rock and Newbridge, to compete for the Dodgball Year 7/8 and Year 9 tournaments. The girls tournament followed the same rules as the boys and was played with the same intensity and in the same good spirit. The Year 7 tournament was incredibly close with Newbridge and Castle Rock both securing two wins, as a result the teams needed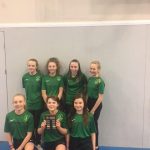 to be seperated by overall wins, with Castle Rock coming out as winners by a solitary game.
The Year 8/9 tournament's first game resulted in a draw with Newbridge and Castle Rock tieing exactly in games won and players remaining. This result paved the way for Ibstock to win the overall Year 8/9 tournament securing wins over both Newbridge and Castle Rock.
Well done to all th
ose who competed and congratualtions again to the winners!
Tags:

Category:

Date:

December 5, 2017

Author:

Comments:

0
RELATED POSTS