LATEST NEWS
Level 3 School Games Summer Championships Results
Posted on: Under news
Thousands of athletes continue to experience and be inspired by the School Games Programme, now in its sixth year. On Friday 30th June, the Level 3 Summer Championship was held at the impressive Uppingham School Sports Centre, with over 1,000 aspiring athletes represented their School and Partnership areas.
The teams reached the Championships after progressing through the earlier partnership finals and found themselves battling it out in a range of sports and competitions. Teams competed in Quadkids Athletics, Kwik Cricket, Swimming, Tri-Golf, Hockey, Netball, Sportsability and the Change 4 Life Festival.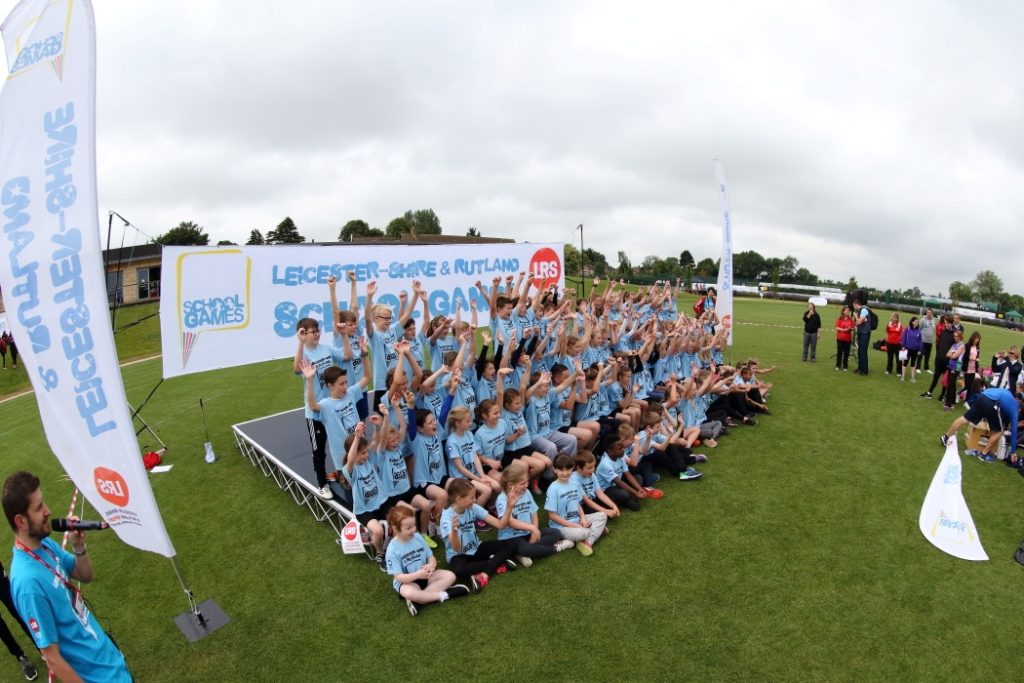 The day kicked off with the energetic Rutland Youth Dance Academy, who got athletes, teachers and parents out of their seats and ready for the activities ahead. They were followed by GO GOLD funded 400m hurdler Ben Higgins, who is set to compete at the National School Games in August.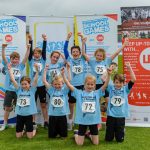 Three hours of high quality action followed the energetic performance, with teams aiming to become county champions in their respective competition and give their Partnership valuable points on the medals table. North West Leicestershire (NWL) came away with one gold, three bronze and one spirit of the games award. For a breakdown of all the NWL results, check out our Primary Schools Games Level 3 Results table.
Brian Rushe, School Games Organiser from North West Leicestershire School Sports Partnership said: "A fantastic day had by all, the children had so much fun which is one of the most important elements of the summer champs. Great to see some of the teams winning silverware against the best athletes from around the county. Huge well done to everyone that competed"
The School Games fever sets to continue with the 2017 National School Games Finals taking place at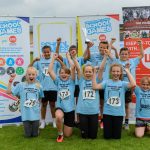 Loughborough University from 31st August – 3rd September. The best young stars from across the country all come together to take part in the four-day extravaganza. If you're interested in attending you can get your tickets here: http://schoolgamesfinals.org/tickets/
Overall Results
North Charnwood crowned '2016/17 School Games Champions'.
Melton & Belvoir crowned '2016/17 School Games Spirit of the Games Champions'.
Quadkids Athletics Year 3/4 Mixed
Winners:North West Leicestershire
Spirit of the Games Winners: South Charnwood
Quadkids Athletics Year 5/6 Mixed
Winners: West Leicester
Spirit of the Games Winners: North West Leicestershire
Kwik Cricket Year 5/6 Girls
Winners: Blaby & Harborough
Spirit of the Games Winners: Rutland
Kwik Cricket Year 5/6 Mixed
Winners: West Leicester
Spirit of the Games Winners: Rutland
Quicksticks Hockey Year 3/4 Mixed
Winners: Hinckley & Bosworth
Spirit of the Games Winners: Melton & Belvoir
Quicksticks Hockey Year 5/6 Mixed
Winners: Hinckley & Bosworth
Spirit of the Games Winners: Hinckley & Bosworth
Netball Year 5/6 High 5 Mixed
Winners: Oadby & Wigston
Spirit of the Games Winners: Melton & Belvoir
Sportsability Key Stage 2 Mixed Pan Disability
Winners: Hinckley & Bosworth
Spirit of the Games Winners: Melton & Belvoir
Swimming Year 5/6 Mixed
Winners: Blaby & Harborough
Spirit of the Games Winners:Hinckley & Bosworth
Tri-Golf Year 3/4 Mixed
Winners: Blaby & Harborough
Spirit of the Games Winners: Hinckley & Bosworth
Tri Golf Year 5/6 Mixed
Winners:North Charnwood
Spirit of the Games Winners: East Leicester
Change 4 Life Festival Year 3/4 Mixed (non-competitive)
Spirit of the Games Winners: North Charnwood
Tags:

Category:

Date:

July 13, 2017

Author:

Comments:

0
RELATED POSTS