LATEST NEWS
Bronze Ambassador Training 2017
Posted on: Under news
On Thursday 2nd November 96 Year 5 and 6 pupils from 24 NWLSSP primary schools converged on Ashby School for Bronze Ambassador training.  The training was planned and delivered by 15 Silver and Gold Ambassadors from Newbridge High School, Ivanhoe College, King Edward VII Science & Sports College and Ashby School.
The NWLSSP Ambassador Programme has been sponsored this year by Alexanders, a local estate agent, and is an opportunity for the most committed and talented young leaders in NWLSSP schools to gain additional training and development opportunities as part of the NWLSSP Leadership Academy.  The purpose of the training for the Bronze Ambassadors was to help them understand what it takes to be a good sports leader, how to plan sessions and work with others.  After the training the Bronze Ambassadors will go back into their schools and work with the School Council and staff to plan a sporting activity for fellow pupils at some point during the year.  In the past Bronze Ambassadors have taken the lead in delivering school sports days and organised their own inter house dodgeball and football competitions.
The Silver and Gold Ambassadors who had the opportunity to plan and deliver the event to the 120 pupils and staff particularly enjoyed the day and gained some great experience in delivering events to such large crowds.  Rio one of the Silver Ambassadors said "Today has been really great, I was really nervous in the morning, by the afternoon I felt a lot more confident leading the sessions and talking in front of all the pupils and teachers."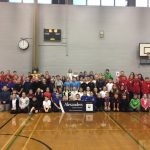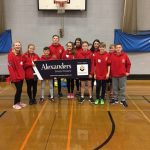 Thanks must go to Ashby School who allowed us to host the event on their site and importantly Alexanders who's support for the Leadership Academy allows us to continue to offer leadership qualifications and fantastic leadership experiences for over 700 young leaders each year.  You can find out more about our relationship with Alexanders here.
Tags:

Category:

Date:

November 9, 2017

Author:

Comments:

0
RELATED POSTS