LATEST NEWS
High 5 Netball- Willesley go undefeated!
Posted on: Under news
The group stages of the High 5 Netball Competitions took place on Monday, Tuesday and Wednesday of last week. The sun shone on all three days, which meant we could all enjoy some brilliant Netball.
On the Monday, all matches were incredibly close with teams competing to the bitter end and vying for a place in the final. The results showed how close the competition was with teams tying on points and positions coming down to goal difference. In the end, Woodstone won this group competition, Whitwick A second and New Swannington B came third. Throughout this competition, I felt there was a real sense of sportsmanship and honesty with all teams respecting and listening to the umpires. However, the school who went over and above, showing all the School Games values was Dove Bank and therefore won the Spirit of the Games Award-well done!
Winners: Woodstone
Spirit of the Games: Dove Bank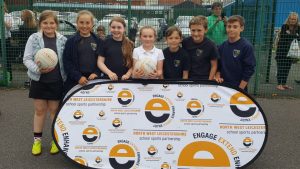 Tuesday was another beautiful day with teams showing a great understanding of Netball, adhering to the rules, and displaying great respect for the student umpires. Hugglescote throughout the competition showed great skill and ultimately came first and second in this group competition with Broom Leys coming in third.
Winners: Hugglescote
Spirit of the Games: Viscount Beaumont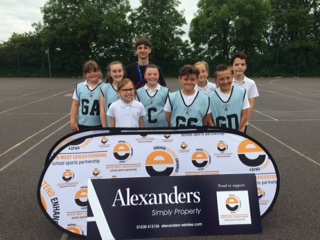 The final group competition at Ashby School saw another seven teams vie for the last place in the final. There were many talented players showing a lot of talent throughout the competition. Willesley came up trumps winning every game by a substantial margin. The Spirit of the Games Award went to Ashby Hill Top for great sportsmanship and embracing the Spirit of the Games values-well done.
Winners: Willesley
Spirit of the Games: Ashby Hill Top
A week later, Woodstone, Hugglescote and Willesley battled it out in the final to win a place at the Summer Championships at Uppingham College on 30th June. All players did exceptionally well and I admired their determination throughout. In the end, Willesley were unstoppable winning all their games!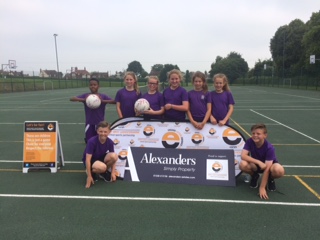 A big thank you to the student umpires who did an exceptional job umpiring the games, without them there would have been no competition. Another big thank you to all teachers and staff for bringing the teams and supporting everyone throughout.
Well done to all players involved, I hope to see you all again next year and good luck to Willesley at the Level 3 Competition!
Tags:

Category:

Date:

June 26, 2017

Author:

Comments:

0
RELATED POSTS