LATEST NEWS
Pupils Serve up a Treat at Badminton Competitions
Posted on: Under news
Carole Spencer, a local badminton coach has been working with 8 primary schools in NWL, coaching badminton in Curriculum time and running after school clubs. As well as this Carole supported our Bisi-Badminton Festvial on Tuesday the 1st of May. Children from Years 2 and 3 were invited to attend the Bisi Badminton Festival where they could experience quick-fire badminton related games and develop their skills including co-ordination, teamwork and balance. Children attended from Whitwick St John, Hugglescote, Thringstone and Measham St. Charles.
The children had great fun playing the different activities which included, racket skills and throwing and catching skills. Thank you to the Ibstock College young leaders who ran and organised the different stations and a big thank you to Carole for helping the children to develop their skills.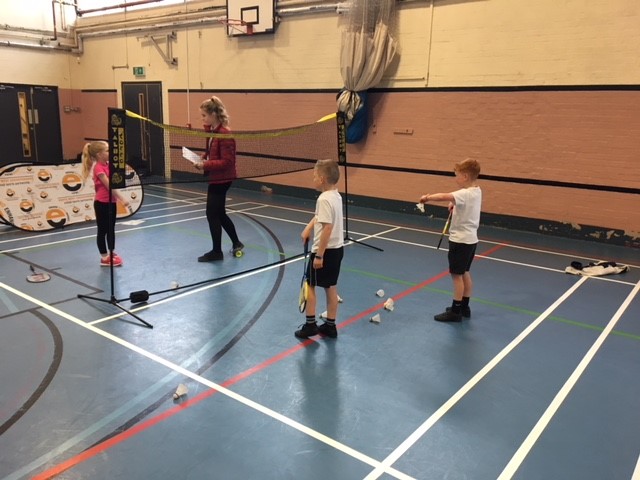 The winner of the Bisi Badminton Festival was Thringstone Primary School who also won the Spirit of the Games award for the teamwork their pupils demonstrated when completing the different activities.
When the coaching was completed a competition between the schools was organised, to Carole's delight all 8 schools supported the event and entered teams of 10 players per school. The competition was held over 2 nights Wed 2nd May at Ibstock and Thurs 3rd May at Newbridge.  The teams finishing 1st and 2nd went through to a final round the following week to determine the overall winning NWL School. The winning school from this round will go through to the County Round which is being held at Babington Academy on Wednesday July 4th.
A big thankyou to all the schools for taking part, if you would like to contact Carole about working in your school next year you can contact her on: carolespencer5525@gmail.com
The results are as follows:
Wednesday 2nd May
1st – Drawn on                        21 points each – Ellistown   and St John the Baptist
3RD – Willesley                        19 points
4th Thringstone                        13 points
Winning Doubles pair – Ellistown
Thursday 3rd May
1st Hugglescote                       32 points
2nd Broomleys             17 points
3rd St Charles              16 points
4TH Warren Hills                      9 points
Winning Doubles pair – Hugglescote
The results of the Final round on Thursday 10th May.
1st Hugglescote                       29 points —    HUGGLESCOTE go through to the County round.
2nd St John the Baptist            20 points
3rd Ellistown                 16 points
4th Broomleys              9 points
Winning Doubles pair – Hugglescote
Tags:

Category:

Date:

May 16, 2018

Author:

Comments:

0
RELATED POSTS