LATEST NEWS
Keeping healthy during SATS
Posted on: Under news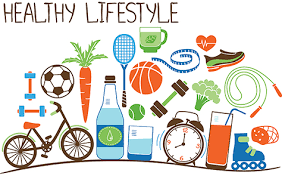 With SATS upcoming for current Year 6 students it's important for us all to know the best ways to keep healthy and achieve the best results possible. Below we talk about the ways to handle stress, maintain a positive environment and create the best exam experience for all children, both at home and at school.
For the students:
SATs can feel really stressful and be a difficult time for everyone in your year, but below you can find some of our top tips for coping with SATs and remaining healthy during this time.
Catch those ZZZs!
Don't stay up all night trying to revise or cram in information the night before your tests. It is much better to get a great night's sleep before the test instead. Aim for about 9 ½ to 9 ¾ hours sleep a night (a bed time of 8:30-9pm).
Exercise not extra fries!
Exercise and playing outside are great ways to de-stress during SATs, combined with eating healthy and getting your 5-a-day is an awesome way to prepare for your upcoming SATs.
Hydrate for high marks!
Did you know your brain is 90% water? With that much of your brain being made up of water, it's really important to stay hydrated by drinking plenty of water throughout the day.
Rise & shine, its breakfast time!
Make sure you get your day off to the best possible start by ensuring you eat breakfast. Things like porridge and brown toast are great as they provide you with a slow release of energy over the day, whereas cereals like coco pops will give you a boost straight away but you're likely to feel your energy levels crash during your first exam!
The power of positivity!
Believe in yourself! Maintain a can do attitude and know that if you have a positive attitude you are much more likely to succeed than if you think you are set to fail. Remember you can do it!
For the parents:
Hobbies are helpful!
Don't cancel your kid's hobbies and extra activities in favour of revision. It's important that they still get their down time to help them de-stress and give their brains a break from the revision. Remember that they will be revising in school as well as at home.  If your child's school is part of the Club Activ8 programme they will have been earning points that can be redeemed at local leisure facilities.  Find out more here: https://www.northwestleicslsa.org.uk/club-activ8
Reassure & relax
Try to keep a relaxed environment at home and to reassure your child that SATs won't affect what school they go to next year and that they don't test other areas that they might be great at. Remind them that you will be proud of them no matter what the result as long as they do their best.
Lettuce celebrate!
Keeping a healthy diet is important during exams as it helps brain function and maintains energy levels across the day for your child. However, giving them something to look forward to after SATs is a great way to motivate your child and help them see past the SATs. Perhaps go out for a tasty dinner or a family day out!
Tags:

Category:

Date:

March 26, 2019

Author:

Comments:

0
RELATED POSTS