LATEST NEWS
Life as a PLT
Posted on: Under news
Primary Link Teachers (PLT's) form a vital link between the School Sports Partnership and individual primary schools across North West Leicestershire. PLT's meet three times a year with the School Sports Partnership team to explore new initiatives and deliver key messages back into their schools. They are the primary link when entering competitions, booking onto CPD courses and achieving School Games Mark status.
Name: Nikki McMahon
School: Ashby Hill Top
How long have you been doing the role of PLT?
– Since the school sports partnership began – 11 years now I think.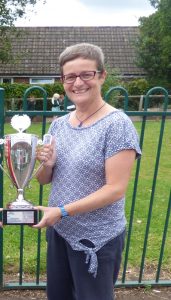 What does the role of PLT entail?
Where do I start!!!
– Co-ordinating PE in school, so supporting colleagues, monitoring, looking after equipment, being the link person for SSP
– Organising PE and Hall timetable
– Being link person for SSP coach and organising termly timetable
– Co-ordinating all after school clubs and running at least two per term
– Co-ordinating our entries to SSP events and Football fixtures
– Writing and collating all consent forms for all out of school sports events
– Writing risk assessments for all out of school sports events
– PLT days
– Hosting CPD events at Hill Top
– Organising Saffron Lane Athletics for 500 children from 32 schools
In an average week, how much time do you spend doing PLT work?
– At least 5 hours a week and at the moment with so many events going on and Saffron Lane at least 10 hours (on top of teaching full time!).
What are the biggest challenges?
– Time management
– Chasing consent forms from children in time for an event
– Trying to get support from other members of staff to attend events
What do you enjoy most about the role?
– Being able to offer the children so many sporting opportunities in such a wide range of sports
– Being part of a progressive and successful SSP
– Being able to offer children at Hill Top so many sporting opportunities
Any advice for someone new taking on the role?
– Don't try to enter too many events in your first year – build up each year
– Try to get other staff from your school to take responsibility for some sports
3 key attributes that make a good PLT?
– A passion for sport
– Good administrative skills
– Being organised (I find a different coloured letter for each different event helps when you might have up to 8 events in one fortnight!)
Any other comments?
– I love this side of my job and found that my 10 years' experience as a Sports Development Officer prior to teaching has been invaluable.
Tags:

Category:

Date:

June 22, 2017

Author:

Comments:

0
RELATED POSTS