LATEST NEWS
New Age Kurling
Posted on: Under news
On the 7th and 8th March 2017 teams from across NWLSSP attended primary New Age Kurling events at Forest Way and Newbridge. Everyone would agree with how much the children enjoyed the chance to compete for their school in a sport that they may not have experienced before.
Again, this event has grown from last year with 15 schools, 39 tea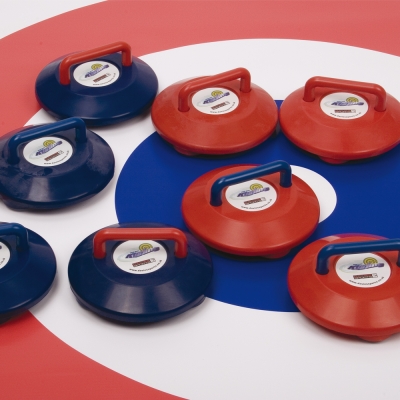 ms and 149 children attending 3 events over 2 days. New Age Kurling is part of NWLSSP's inclusive sport offer aimed at engaging children who haven't represented their school in sports teams so far this year.
On behalf of the School Sports Partnership we would like to thank Forest Way, Newbridge and King Edward for hosting the events and providing the leaders who made the competition possible. Also a thank you to Mark Beebe, Packington, Albert Village and Snarestone for providing equipment for the event.
Schools competed in a round robin format against four other schools during the event with the primary focus being enjoyment, participation and inspiration. Children took turns throwing kurling stones towards a target with points being awarded for getting stones closest to the centre.
Spirit of the Games– Congratulations to Forest Way and Measham C of E for being selected by the young
leaders to receive the spirit of the games award. It was great to see all schools that attended displaying the school games values of honesty, determination, team work, respect, self-belief and passion.
Forest Way 7th March 2017
Forest Way- Pool Winner
Warren Hills- Pool Winners
Ellistown- Pool winner
Packington
All Saints
Holy Cross
Forest Way 8th March 2017
Broom Leys-Pool winners
Whitwick St Johns- Pool Winners
New Swannington- Pool Winners
Forest Way
Woodstone
Newbridge 8th March 2017
Thringstone- Pool Winners
Snarestone
Measham C of E
Swannington
Griffydam
Tags:

Category:

Date:

March 15, 2017

Author:

Comments:

0
RELATED POSTS