LATEST NEWS
Brian's Top 5 School Games Mark Tips
Posted on: Under news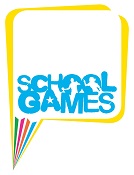 Brian's Top 5 School Games Mark Tips
Pick the brains of your SSP Schools Games Mark officer for knowledge on the criteria, ways to improve your award and the best way to sustain the great work you are doing. If you are unsure who your SGM officer is then contact us on brushe@kinged.org.uk.
Prepare and use the entire school year to achieve the award. This will allow schools longer to set up level one competitions, enter level two events, collect evidence of all activities and plan a year of sport for all pupils.
Gather evidence – Many NWLSSP schools are doing fantastic work providing pupils with opportunities to take part in sport and physical activity but aren't receiving the recognition for it. Gather evidence of events attended and hosted, extra-curricular clubs, PE lessons, newsletters and community club links. Photographs, registers and social media are great ways to evidence your work.
Utilise SSP coaches– Use your SSP coach (if you have one) to help with the planning and delivery of PE in your school. This can include targeted clubs, level 1 events, preparing schools for level two competitions and leadership.
Use School Games website– Becoming familiar with the school games website will help you access key supporting documents, the application area, print your certificate, blog and complete your schools inclusive health check. A new school games website is being launched in September, guidance on how this will affect schools will be send out in the coming weeks.
You will receive your framed School Games Mark Certificate at the North West Leicestershire Local Sports Alliance Sports Awards on the 23rd of November 2018.  This is always a fabulous evening celebrating all the terrific work that is done by schools and the community in NWL.
Tags:

Category:

Date:

June 15, 2017

Author:

Comments:

0
RELATED POSTS